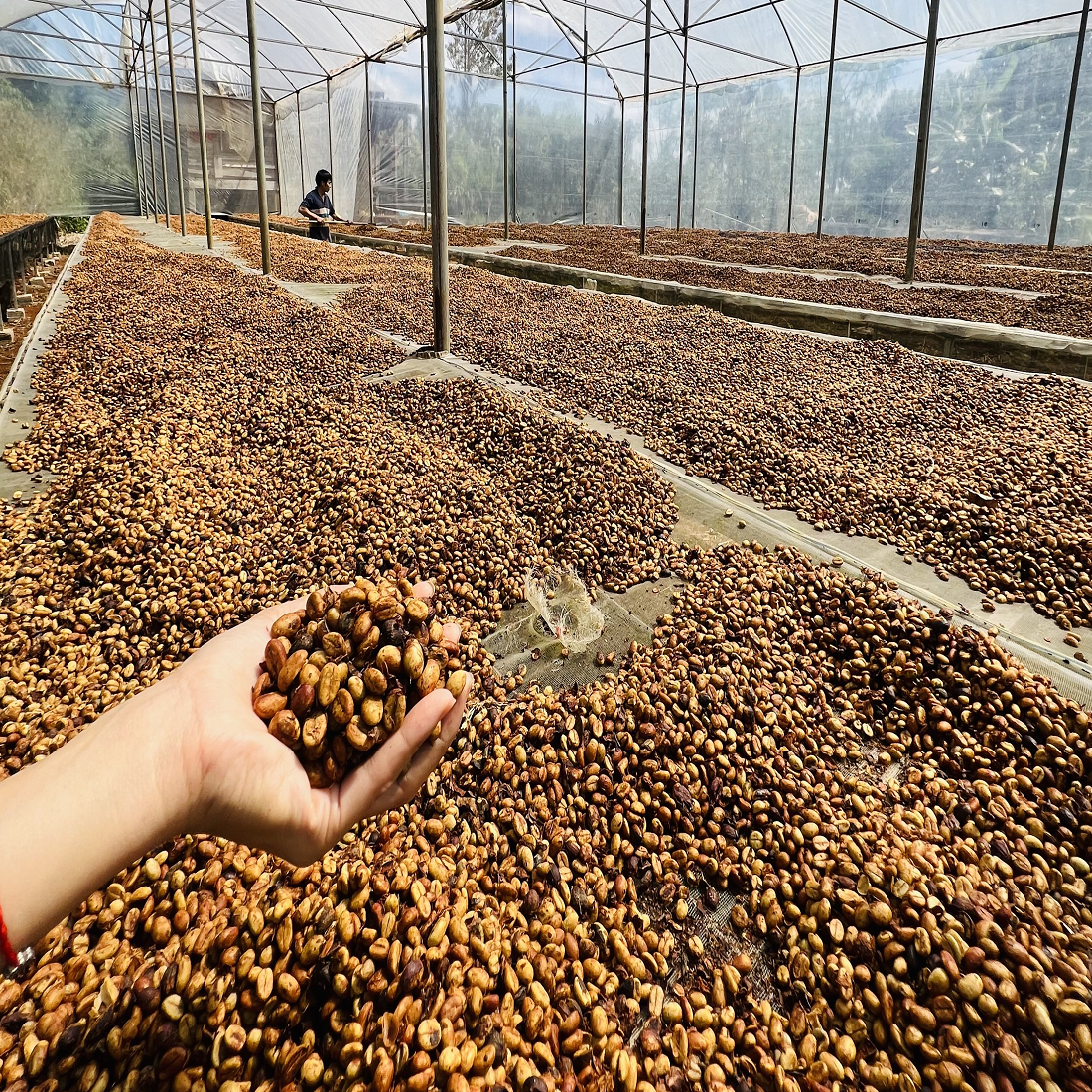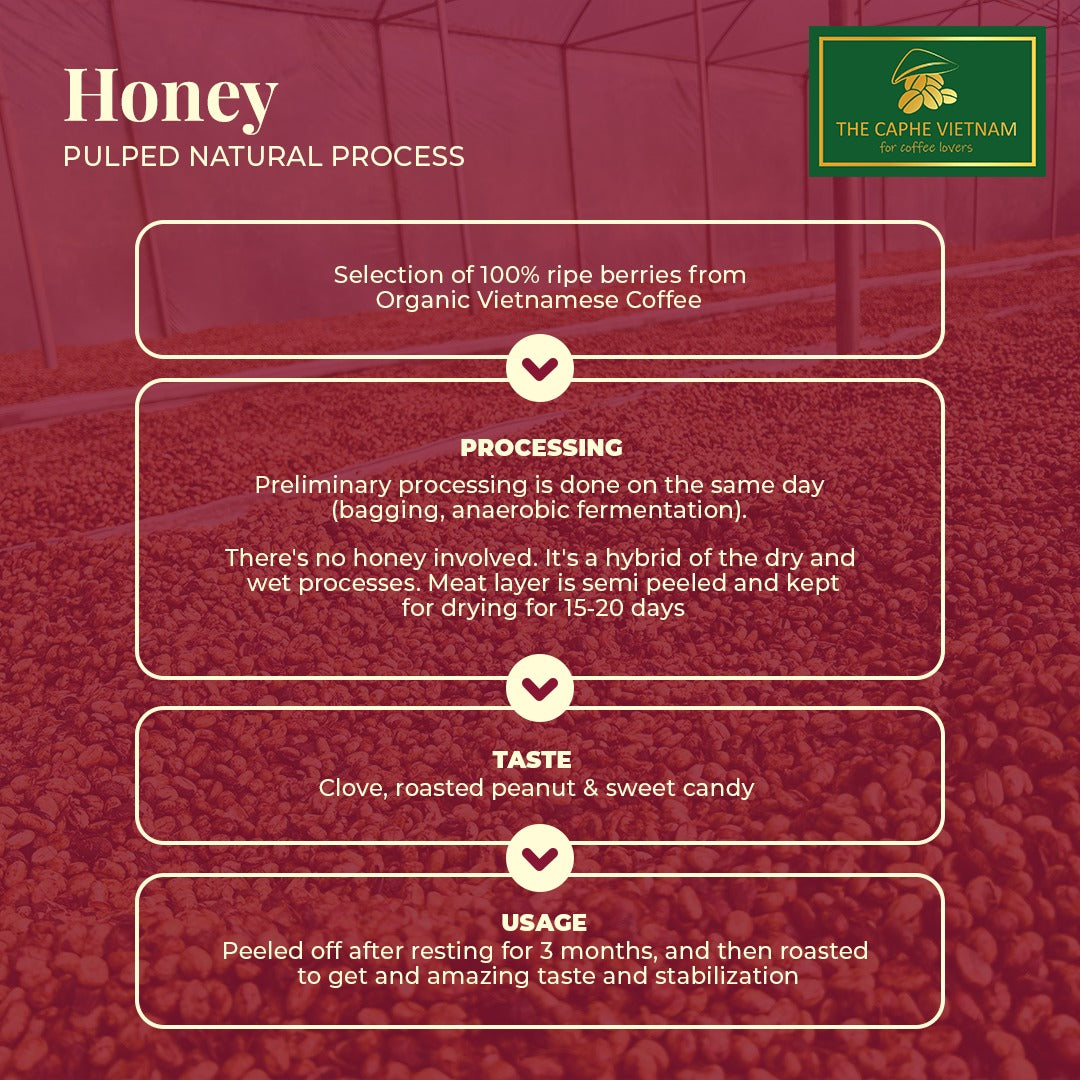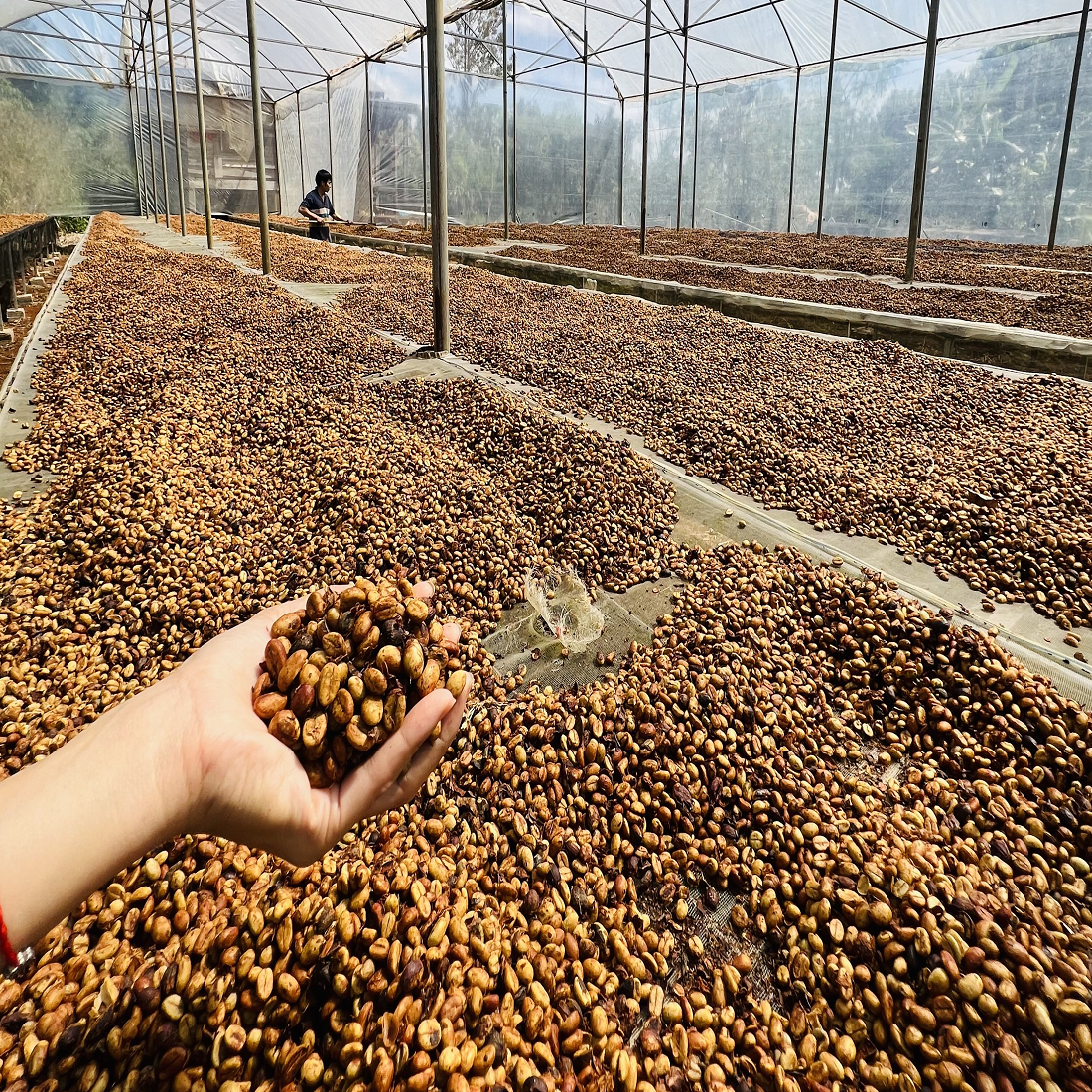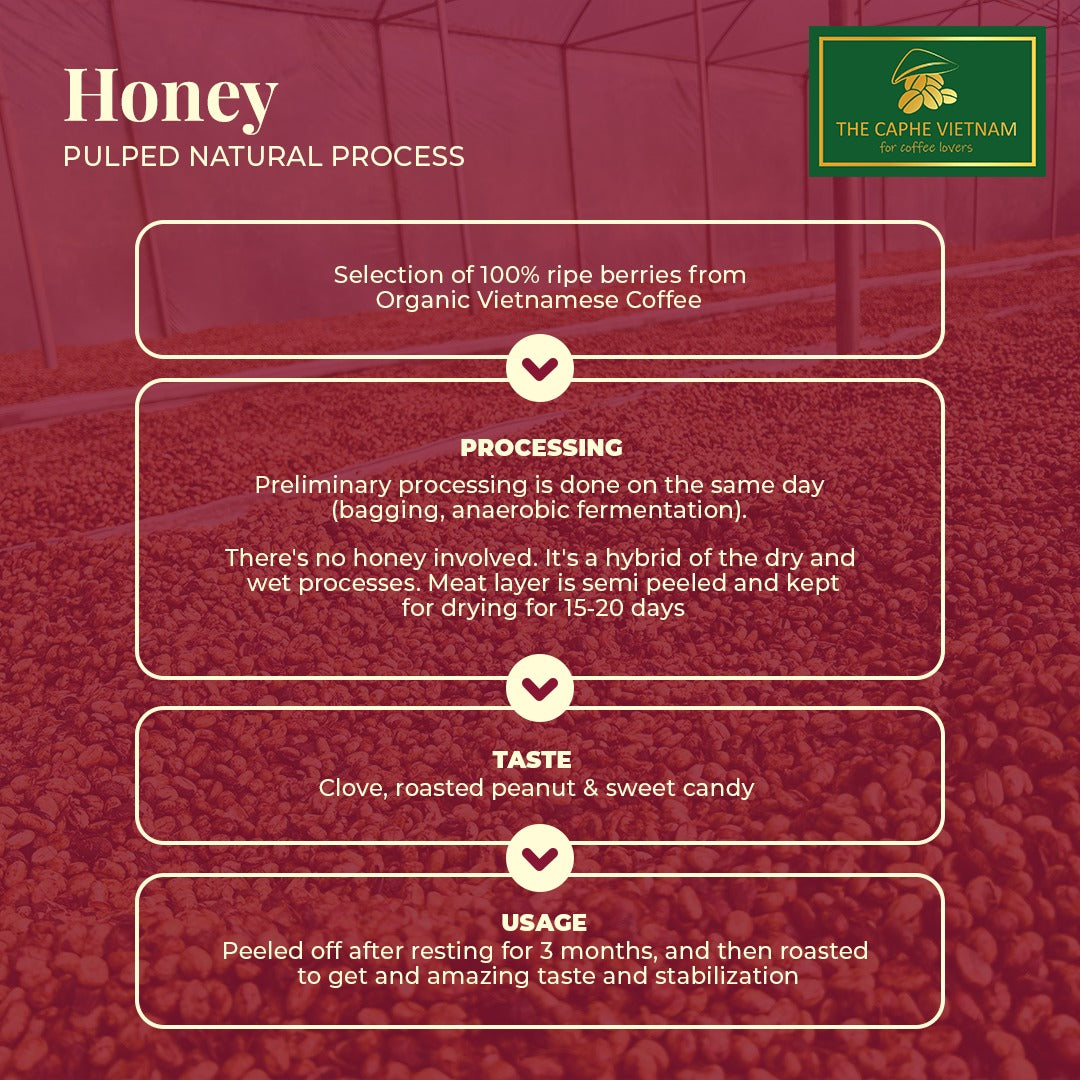 Fine Robusta Honey Whole Beans
Process:  HONEY
Coffee Type:  100% Organic Robusta coffee sourced from Vietnam
Roast Level:  Medium
Taste:  clove, Roasted peanut & sweet candy
Recommended Brewing Technique:  Vietnamese Phin Filter for a better brew and blend.
Special Offer
Refer a friend and get AED 20
Free delivery on all orders above AED 250
Returns
CapheVietnam takes pride in its coffee and coffee beans. If you are unhappy with your order and/or purchase, immediately notify the CapheVietnam (within 24 hours of pick-up) of your concern and return your product to it. CapheVietnam will give you credit for the amount returned for use toward a future purchase. All refunds will be provided as a credit to the credit card used or in-store credit. This in-store credit may take up to five business days in processing. While returning your merchandise, you should bring the receipt of purchase with you.
Refund
The companies refund policies are applied to only those orders for which a payment has been made to the CapheVietnam. In order to ensure the provision of on-time delivery and quality of fresh coffee products, we accept only those orders that are possible to process according to the requirements of the customers and in the time allowed. In this regard, we may decline specific orders. Moreover, we also spend lots of time understanding customers' orders. For these reasons, we can't refund any money that customers have deposited at any time. We thank you for your understanding. If a customer cancels an order, at least two days before the actual delivery of the order, 100 % of the deposited money is returned to the customers; refunds will be made back to the payment solution used initially by the customer. Please allow for up to 45 days for the refund transfer to be completed. Refunds will be made onto the original mode of payment and will be processed within 10 to 45 days, depending on the credit card issuing bank. If a customer cancels an order within 6 hours of the actual delivery of the order, no part of the deposited money is returned to the customers as store credit. There is no exception to this policy, and we sincerely apologize to you for this. You can still collect your processed order on the promised time and date of delivery and are obliged to pay the balance due to you. If because for any reason, the customer requests a reschedule of an order, then we will handle this on a case-to-case basis. However, such requests are required to be given at least 24 hours before actual delivery. We try our best to accommodate such request, yet it always depends on the availability of resources and our schedule, so there is no guarantee that we will meet the deadline that you award us. A reschedule may require the customer to help us in accommodating the customers' requests.
Real time Visitor right now