Know your coffee before selecting - Arabica and Robusta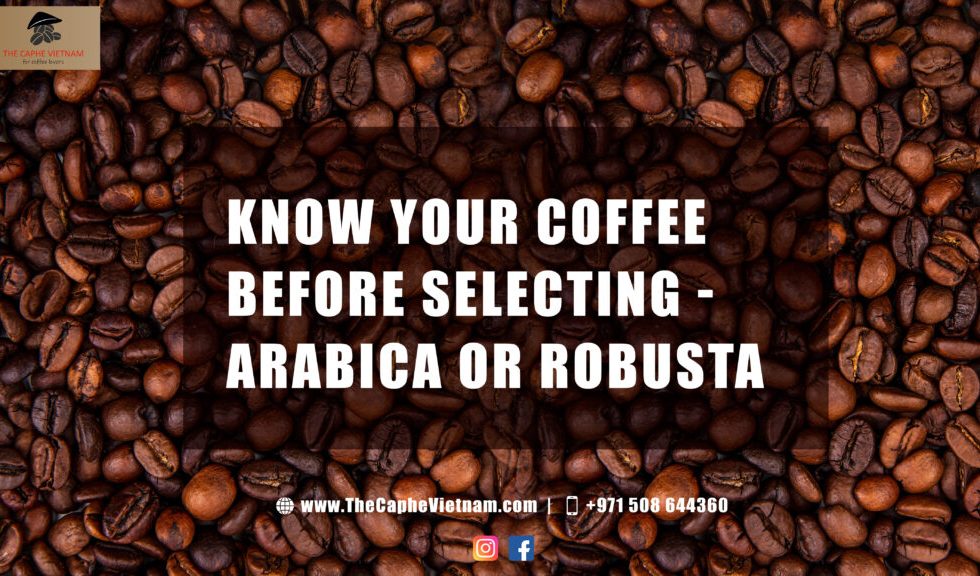 Coffee is one of the most consumed beverages in the world. From filter coffee to expresso, there are several ways to enjoy this pick-me-up drink. But did you know there are more than one variety of coffee beans? Yes, coffee beans are not always the same. Arabica and Robusta are the two main coffee beans that never fail to mesmerize the coffee fanatics. 
You might be wondering what's the fuss about Arabica and Robusta, but knowing about the two will help you pinpoint which one you like the most and understand your coffee preferences in a better way. This blog will try to make you understand some of the differences between the two significant varieties of coffee cultivated for drinking worldwide. 
Arabica Vs. Robusta Coffee - What You Should Know 
While both Arabica and Robusta beans look almost the same after roasting, they differ from each other majorly in their taste, body, strength, price, and texture. Coffea Arabica, or simply Arabica, is mainly cultivated and distributed by Brazil (the largest coffee exporter in the world). Arabica beans tend to have a sweet, smoother taste with light fruity undertones. On the other hand, Robusta beans tend to have a stronger and slightly sour taste. 
Coffea Robusta, or simply Robusta, is famous in Vietnam. The locals are so fond of this variant that they consider it as a significant part of their day-to-day life. Vietnam is also the largest producer of this variety and is loved due to its strong aroma and stress-busting abilities. 
According to general opinion, Robusta coffee tastes like burnt tires due to a higher quantity of caffeine than Arabica. The beans have a caffeine content of 2.7 percent, which is significantly more than Arabica's 1.7 percent. Robusta also tends to have 65% less sugar and lipids than Arabica, leading to its bitter taste. This is one of the major reasons behind the global popularity of Arabica coffee. However, Robusta coffee is now also gaining global popularity with its rustic taste. Speaking of the price, the Arabica variety tends to be costlier than the Robusta seeds as it needs skilled labor to cultivate. 
Parting Words 
Both the variety of coffee pack a high percentage of antioxidants. Chlorogenic acid, which is exclusive to coffee beans, is present both in Arabica and Robusta; while Robusta packs in 7 to 10% CGA(chlorogenic acid), Arabica has around 5.5 to 8% CGA.
Robusta is mainly used in blends like expresso to increase the creme, unlike the Arabica variant, which is brewed without any mixing due to its high price.
To sum it up, though both Arabica and Robusta have their differences, both varieties have a lot of fan following worldwide. In the end, it all boils down to what is your preference and taste, and you can go for either of them accordingly.