What are the Different Types of Vietnamese Coffee?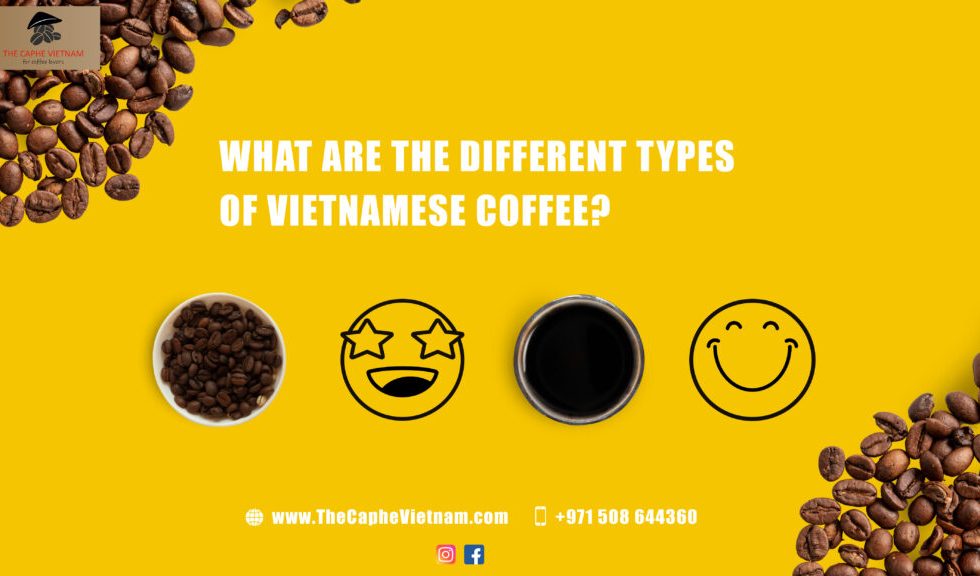 Coffee is not just a drink, but it has become an emotion connecting its lovers globally with time. No matter where you are based, you're surely going to find at least one coffee joint near you. Be it Starbucks or any other joint; you're always going to see an overflow of customers waiting for their turn.
While we all love coffee, not many of us know that there are different varieties produced in different countries of the world. The two major varieties of coffee are Arabica and Robusta. 
Different Types of Vietnamese Coffee
Arabica is one of the most commonly consumed varieties of coffee all over the world. From coffee joints to brands selling packed coffee grinds, Arabica is the go-to variety. This is because the Arabica, which is mainly produced and exported by Brazil, has a sweet and mellow taste that has become the trademark of coffee over time. 
Robusta, on the other hand, has started making its presence in the global coffee scene. Exclusively produced and exported globally by Vietnam, it has an entirely different taste than Arabica coffee. Unlike the sweet and mellow taste of Arabica, Robusta has a richer and darker taste with acidic undertones. The difference in the taste of both varieties is mainly because of the amount of natural caffeine content present in the coffee beans. The Robusta coffee has almost double the amount of caffeine than the Arabica variety, leading to a bitter taste.
Thigh caffeine content plays a significant role in making the Robusta coffee the go-to coffee variety in Vietnam. Unlike the rest of the world, Vietnamese people don't like Arabica coffee's sweet and light taste and prefer to drink the Robusta instead. 
With time, Robusta has come to be known as Vietnamese coffee due to its immense popularity. Visit any part of Vietnam, and you'll find small coffee shacks on the roadside filled with locals enjoying their Vietnamese filter coffee. Some of the credit for this popularity of robusta coffee or Vietnamese coffee also goes to the different methods used to prepare it. According to them, Arabica coffee fails to match the depth and layers present in the Robusta coffee. Vietnamese coffee is prepared in a slow drip method using a traditional Vietnamese Phin filter. The concoction has a richer and darker taste.
Vietnamese coffee over the years has transcended its geographical boundaries and has managed to find a global fan following due to its unique taste. What started as a dark and bitter drink has now started turning heads even in the elite circles of the coffee circuit. Both specialty roasters and brands have started treating Vietnamese coffee as a specialty coffee due to its unique taste. And over time, several brands have tried to promote it as their flagship product. 
Parting Words
The Caphe Vietnam is one such brand that specializes in Robusta coffee or Vietnamese coffee. The company's motto is to bring a slice of Vietnamese coffee culture to your homes, breaking the geographical barriers. The company boasts of using the best coffee beans exclusively produced by Vietnamese farmers for the company to make its signature Vietnamese coffee. So if you're planning to indulge in the Vietnamese coffee culture, there's no better and easier way than placing an order with us from our premium range of products.