Coffee obsession: What you need to know about the "TheCapheVietnam"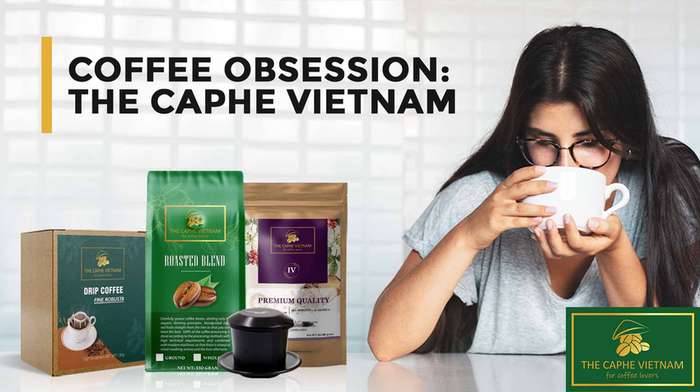 The ongoing pandemic has drastically changed our lives. Every day we're forced to let go of some of our old habits or find a way to continue doing that doesn't put our health at risk. Like other things in our life, the experience of enjoying coffee like coffee obsession has also seen a significant change since march last year. 
With almost all the cafes closed for dining services, this pandemic made us explore new ways to enjoy a warm cup of coffee despite staying home. According to recent data on online food delivery, coffee was among the most delivered products in the last few months. In UAE, the numbers of April and May 2021 were significantly higher than the same period last year. 
Who says a good cup of coffee can only be enjoyed being inside a cafe? With the rise of online delivery services, it has become much easier for consumers to order their favorite drinks or meals right from their sofas. And coffee also has managed to find its space in the list. 
The Caphe Vietnam is one of the leading coffee brands to have made it easier for coffee lovers to order coffee online in Dubai. So what is Caphe Vietnam? 
Caphe Vietnam is a premium coffee brand specializing in selling authentic Vietnamese coffee. Launched to put the Vietnamese coffee culture on the global platform, this brand has become a household name to order coffee online in Dubai. 
How Can Caphe Vietnam Revolutionize Coffee Experience in Present times? 
With the ongoing pandemic, it is almost impossible to expect that the cafes and coffee joints in the UAE will offer the same experience as in the pre-pandemic world. So the coffee brands are also adapting to the change of time. For the fourth wave, brands are focusing on quality, self-expression, and variety to ensure coffee lovers don't have to compromise on quality. All these qualities are synonymous with the image of The Caphe Vietnam. 
During the first wave, coffee, like any other beverage, was available at a standard price due to the adequate supply in the market.  But with time, the coffee lovers started putting their money on terms like 'premium,' 'organic,' etc., which didn't exist earlier as most of the coffee came from factories.  
Now there has been a shift from factories to farms, as coffee drinkers are more into specialized, high-quality products. With the second wave, coffee from being just another beverage became an experience, and big chains started providing coffee in a variety of flavors, sizes, etc. 
Even then, something was missing. The coffee drinking experience was missing sophistication leading to the third wave. During the third wave, the focus shifted from factories to farms. Coffee lovers started creating a world of information about the beverage like the roasting levels, origin, type of coffee beans used, etc. In fact, it also helped Vietnamese coffee culture get a global fanbase after remaining away from the limelight for so long.  Now in the fourth wave, e-commerce is the driving force. Faster delivery, affordability, high quality are some of the factors driving the new e-commerce brands in this fourth wave.  
Conclusion 
Caphe Vietnam as a brand ensures that all the above factors are met with utmost dedication so that coffee fanatics can enjoy premium quality coffee without risking their health. 
If you're someone missing out on the coffee experience of the by-gone days, we suggest you give The Caphe Vietnam a try. Our premium range of authentic Vietnamese coffee is sure to blow your mind, leaving you to crave more.