Long Time Impact of Drinking Coffee Every Day Revealed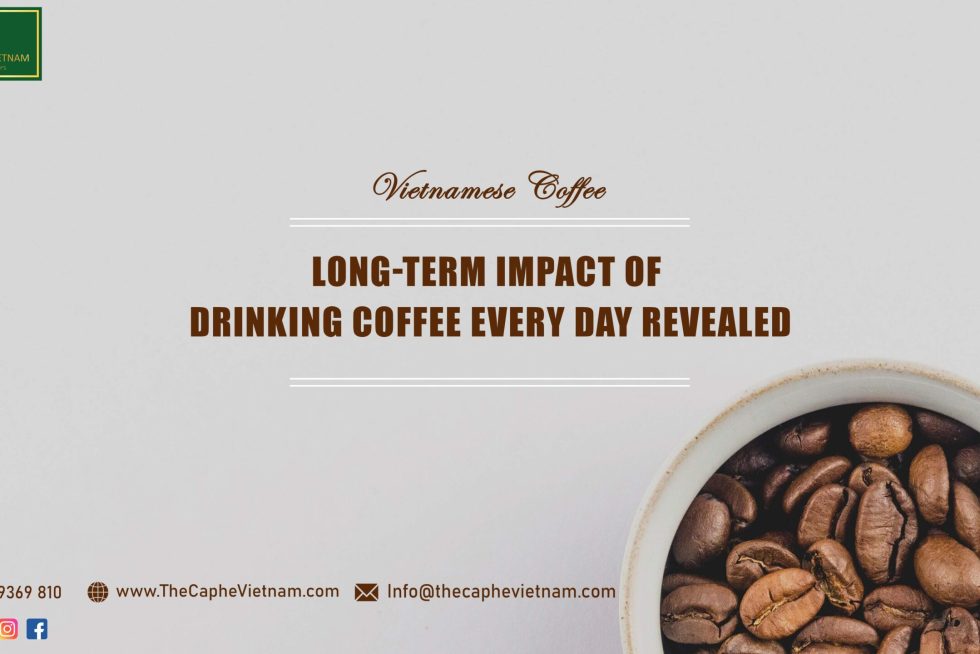 Are you someone whose morning doesn't start without a cup of hot coffee? Glad you're not the only one! For coffee enthusiasts, drinking coffee every day is a ritual that starts from the morning itself. But we rarely think whether drinking coffee every day has any impact on our health.  
If we look at the studies conducted worldwide, coffee is not just another beverage we need on the go to get an extra kick. Regular consumption of coffee in moderate quantities has been found to have several positive effects on health. Let us look at some of the health benefits that drinking coffee regularly has on overall well-being.
According to a recent study, those who consume coffee every day in moderate amounts tend to have better chances of leading a healthy life than those who don't. 
Drinking coffee every day has been found to reduce the mortality rate by around 12 percent in comparison to those not consuming coffee on a regular basis. The researchers also found that the risk of cardiovascular and stroke decreases by 21 percent in individuals having the habit of consuming coffee daily than the ones who don't drink coffee at all. Not only that, but regular coffee consumption also leads to better functioning and a healthier sized heart.  
But it is also to be remembered that everything is good as long as it is in moderation. One shouldn't start drinking coffee every day without any check simply hearing about its positive effects on the body. Excessive consumption of caffeine often has a severe negative impact on the system, leading to problems like chronic insomnia, heightened anxiety, acidity, dehydration, and many more.  
On a bonus note, people who cannot manage without drinking coffee every day might face the problem of monotony after a period of time. Like any other beverage, drinking the same variety of coffee regularly builds a sense of boredom. 
If you are someone who relates to this problem on a very personal level, we know what you need.
Instead of the same old coffee, why not treat your taste palette with something new and exciting? Vietnamese coffee can work wonders on your taste buds. In recent years, Vietnam's Robusta coffee has taken the global coffee circle by storm and has even managed to turn heads in the elite circles.  
Several Vietnamese coffee brands have started their business on a global scale, spreading like wildfire. Today, we have a wide variety of Vietnamese coffee brands to treat our taste buds with a new and exciting taste and add spice to our ritual of drinking coffee every day.